Bed equipment
Quality of bedlinen, quilts and pillows is among the most important factors that influence customer satisfaction. Damask bedlinen, characterized by high value, is the most popular product.
GRENADA
Damask Atlasgradl is fabric made of 100 % cotton, weighing 155 gsm. Hotel bedlinen with different wide satin stripe or plain, available with outher flap (OF) or buttons (B), come in all sizes, white or colour UNI 182 143 champagne and 223 235 salmon.

white  

champagne 182 143  

salmon 223 235

10 mm stripes  

20 mm stripes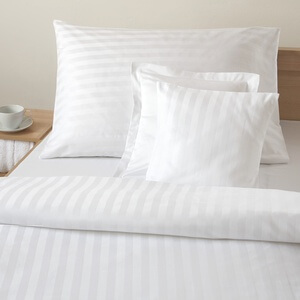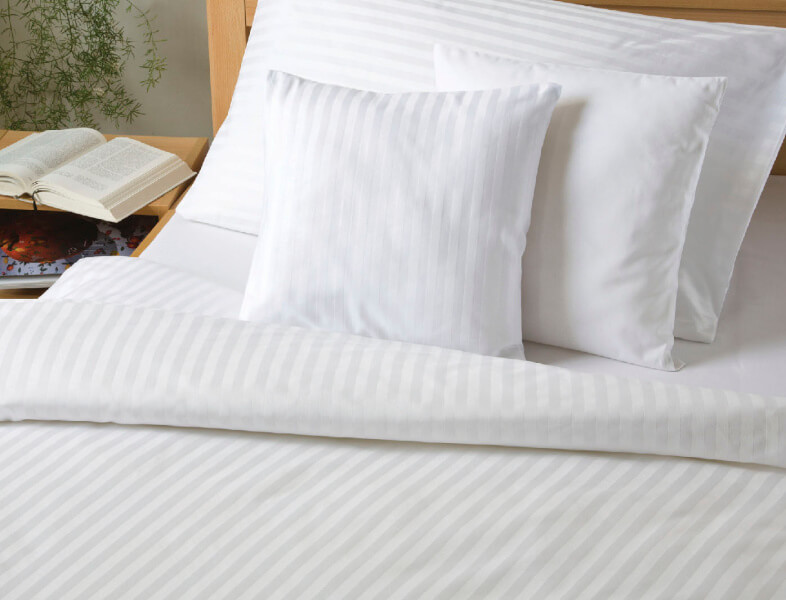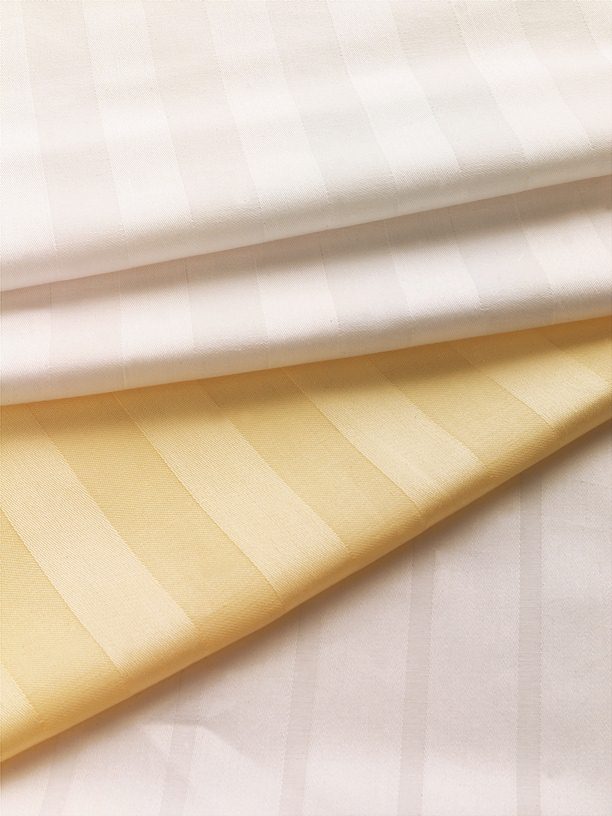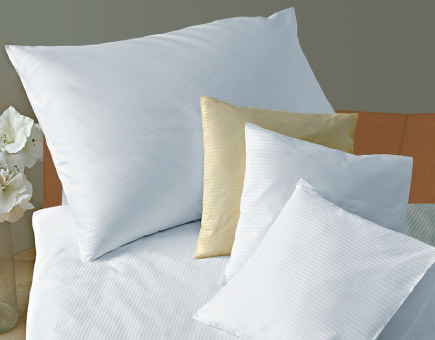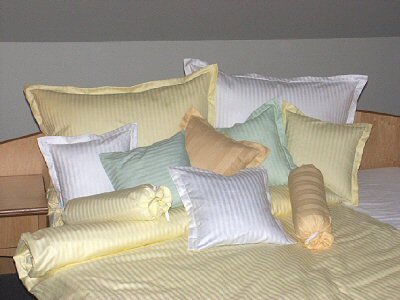 SUSAN, GOLA, GEON
Bedlinen of higher quality, made of 100 % worsted cotton, 140 gsm with different wide stripes or plain, colour white or according to following colour scheme.

white  

champagne  

salmon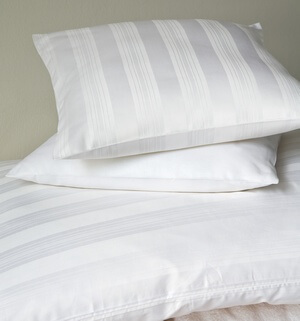 BOHEMA – DIAGONALA
Damask jacquard is fabric made of 100 % cotton, weight 145 gsm, for bed linen of superior quality, available with diagonal designs or other jacquard designs (abstract, flowers, erbium or company logo), in white colour or pastel colours. White colour DIAGONAL always on stock. Other jacquard designs or with company logo, or in pastel colours – on condition of order 200 bedlinen sets.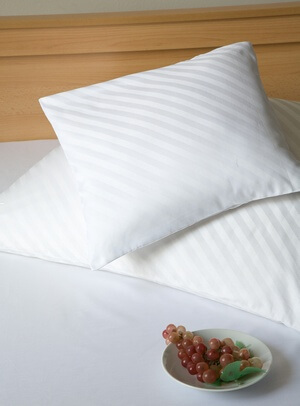 ORNELLA, APOLLO, CARMINE
Mercerised worsted damasks made of Egyptian cotton, 135 gsm, come in various colours and designs (stripes or jacquard), very high quality.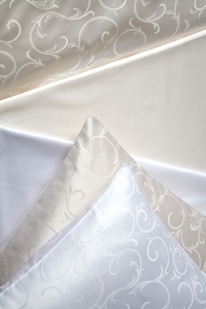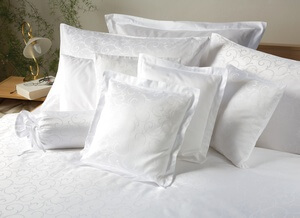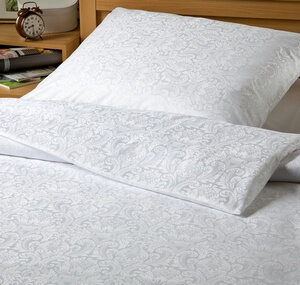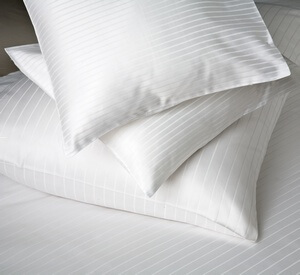 BEDLINEN WITH LOGO
Damask jacquard with own company logo.
A. in case of ordering more than 400 sets of bedlinen, it is possible to weave the logo during the production process
B. logo can be embroidered (various colours and sizes of embroidery), on condition more than 20 sets.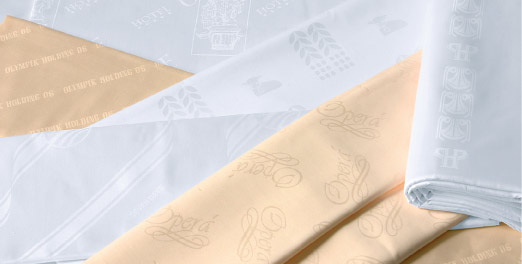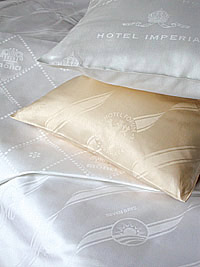 HYPO ALLERGIC QUILTS AND PILLOWS
Quilted and filled with the hollow fibres. Pillows filled with hollow fibres HOLOFIL bullets, standard sizes 65×90, 50×70 or decorative small pillows 40×60 and 40×40. Quilts are filled with hollow fibre HOLOFIL, standard size 140×200 or double quilts. Regular outher material 100 % PES, or cotton/PES according to customer´s wish.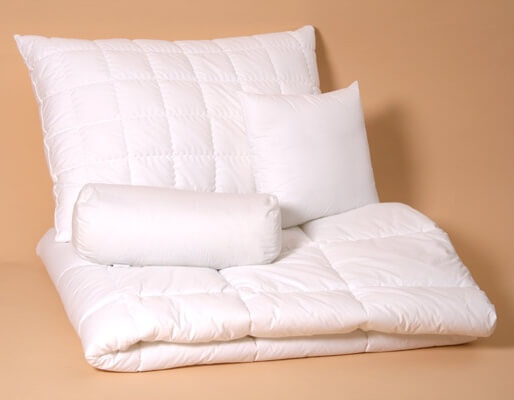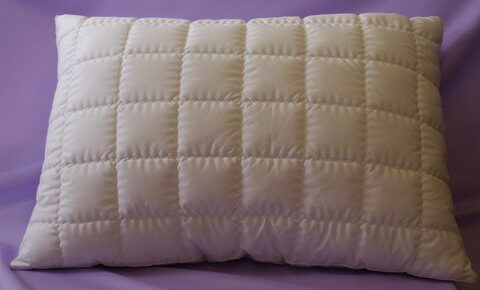 FEATHER DUVETS AND PILLOWS BEST COMFORT
Are suitable for house-dust-mite-allergy sufferers.
Pillows sized 70×90, 50×70, 40×60 or 40×40, filled with feather (90 %) and down (10 %). Duvets sized 140×200, filled with feather (85 %) and down (15 %). Outher material is worsted bedticking, colour white.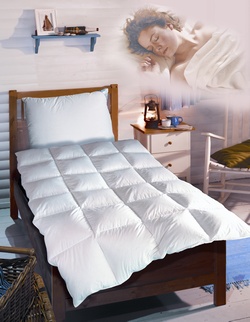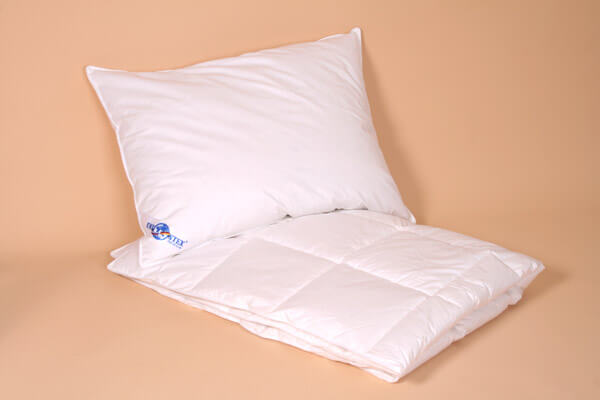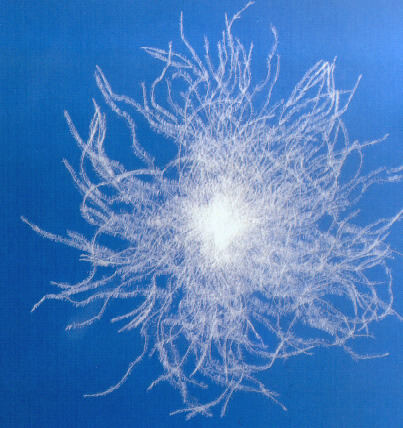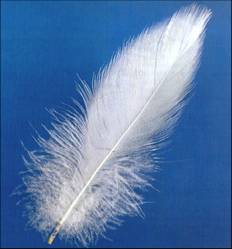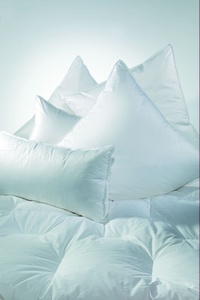 MATTRESS PROTECTORS
Mattress protector is one of the key components of bed equipment. It is designed to cope with all sorts and sizes of beds by using a string to fasten them to a bed or SUPRA fitted sheet style, which covers mattress sides, with an elastic in a tunnel. These mattress protectors are waterproof and breathable. Available 2 qualities :
BONSOM – cotton/polyester terry, laminated with breathable Polyurethane
DAMSOM – upper side high quality single Jersey and laminated with breathable Polyurethane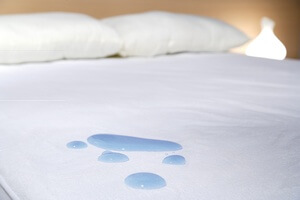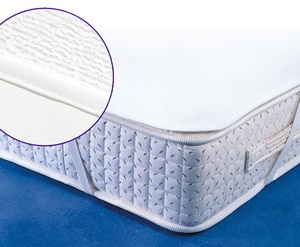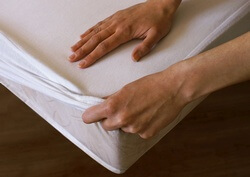 BLANKETS
Blankets are also an important part of bed equipment. There are 2 basic kinds of blankets :
KIRA – akryl blanket with high density and
KORALL MICRO – high density, warmth, with silk touch.
They are either sized 150×200 or 200×230, wide colour scale.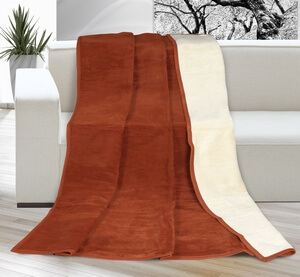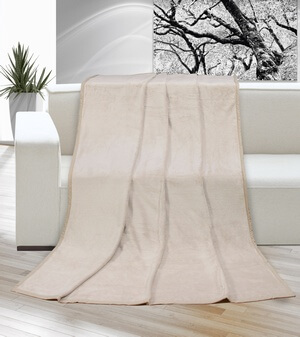 BED SHEETS
Bed sheets are produced of damask, canvas or satin, yarn – twisted or fully, available in all sizes. Standard sizes are :
DMC – 145 gsm, canvas, 150×240, 150×250, 220×240, 260×280, 280×280
DIN G4 – 180 gsm, sateen, 160×260, 160×280, 260×280, 280×280
ARGEON – 155 gsm, sateen, 160×260, 160×280, 260×280, 280×280
All sizes of bed sheets are made of one piece. Available in white colour, bed sheets DMC – colours according to below colour scheme :
Colour scheme DMC bed sheets 150×240 and 150×250








0100 – white
L 107 – champagne
K 207 – salmon
K 304 – pink
L 101 – beige
L 103 – yellow
L 501 – light blue
L 601 – light green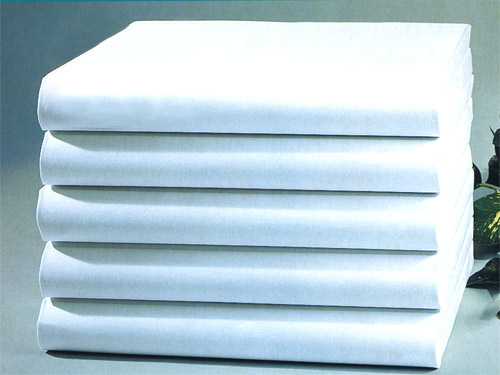 FITTED SHEETS TERRY AND JERSEY
Fitted sheets JERSEY 145 gsm and TERRY 165 gsm, standard sizes 90-100×200 and 180×200, various colours. Atypical sizes (80×200, 140×200 … ) we produce according to customer´s order.